Our speciality is to match rider to right horse and right purpose.
With our global experience of the sport and our covered worldwide network, we can guarantee you a safe match for a joyful purchase.
As mixed references the Whitaker family, Geoff Billington, Gary Mollins, Royne Zetterman, Rebecka/Victoria Wallenstam, Per/Lisa Ulven, Springsteen, Tony André Hansen and Toni Leviste can be mentioned.
Anna Olsson
Profile rider
Her long experience and her well produced Grand Prix horses have given her for example Queens Cup victorys, championship titles, etc.

"I handle my horses with a big amount of love and mutual respect. I aim to create horses with strong trusting, reliance and sympathy for the rider and our sport."
A great experience with matching and training of Grand Prix horses.
Fredrik has been training with Steven Whitaker during many years.
After 20 years of international experience he left the riding career behind to focus on Anna Olsson and also to coach other riders. From his record list a several victorys in nation cups, Grand Prix, and numerous championship titles, both in team and individual, can be mentioned.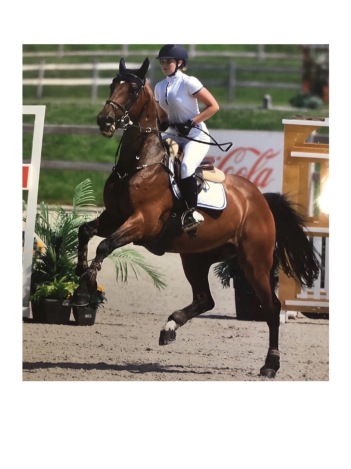 Celicia Jansson
Rider/Webadmin